Christmas Eve Dinner at Serea Coastal Cuisine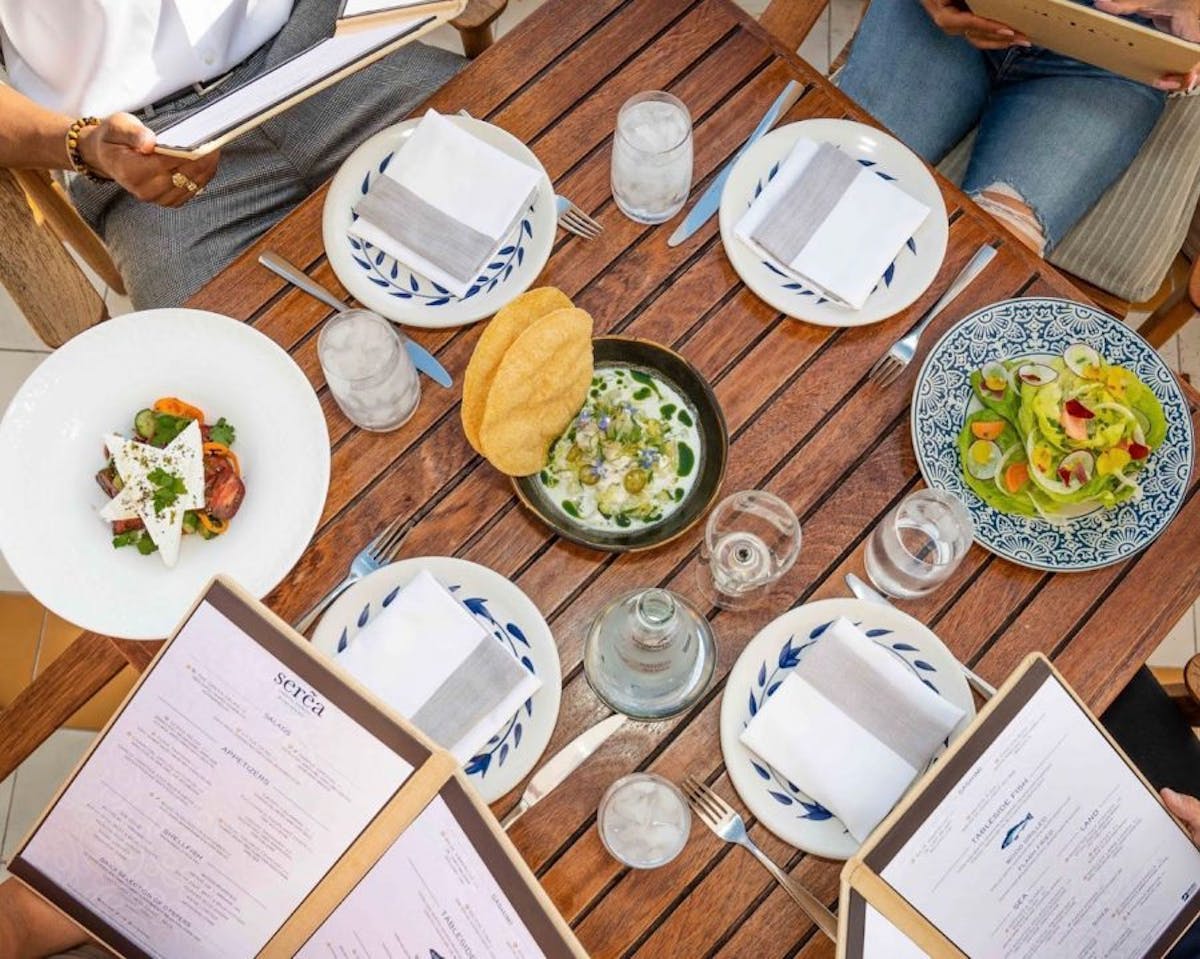 When you think about Christmas Eve, you might be like many others and not have time to make dinner arrangements. There are so many things to consider: last minute shopping, picking up the in-laws at the airport, your travel arrangement checklist, and all of the other hustle and bustle that happens every year that can make such a magical time stressful!
Well if you're like most people, you're gearing up for the big Christmas Day celebrations, and maybe haven't paid much mind to Christmas Eve, which at Serea Coastal Cuisine is a huge deal. Your favorite San Diego seafood restaurant has pulled no stops, and has put together a Prix Fixe menu that will really get you and your loved ones to slow down, grab a seat, and appreciate some of the best surf and turf entrées we have to offer. So if you're thinking "seafood dinner with the people I love most," then Serea Coastal Cuisine has got you covered this holiday season.
WHAT YOU NEED TO KNOW
Where: 1500 Orange Ave, Coronado, CA, 92118
When:Christmas Eve, 12/24/2022
Menu?: Prix Fixe Menu, $155 Per Person
Reservations?: Reservations can be made right here
PRIX FIXE MENU
our first course starts off with your choice of the following:
Surf:
Gambas Al Ajillo – garlic bagna cauda, grilled bread
Turf:
Beef Carpaccio – goja Santa pesto, manchego aioli, arugula, lavash
Land:
Honey Nut Squash Arancini – harissa saffron
now let's move onto the main course
Surf:
Whole Lobina Seabass – citrus salad, green olive, potato, herb sauce
Turf:
Red Wine Braised Lamb Shank – parisian gnocchi, gremolata
Land:
Mushroom & Chestnut Agnolotti – mushroom brodo, crispy onions
let's hope you're not full by now, because it's time for dessert!
Corn Cake – roasted pineapple, maple compote
Dessert Takeaway – Serea Cookie Orange Earl Grey
IT'S MOST WONDERFUL TIME OF THE YEAR
You've already got the best company, and you're ready to have a quiet night at home on Christmas Day, so let us take care of the rest. If you're looking for the top shelf experience that you truly deserve, and want to have a Christmas Eve dinner to remember, then Serea's take on San Diego Seafood stylings are just the thing for you!
ABOUT SẼREA
Serẽa is proud to bring an exquisite sea-to-table dining experience to San Diego seafood in a comfortable yet sophisticated setting.
Located just steps from the beach in the legendary Hotel del Coronado, the restaurant's key focus is the bounty of the sea. The menu focuses on sustainable seafood, with a coastal cuisine menu that spotlights the best of the region's oceans, farms and fields, ranging from the California Coast down to the Baja Peninsula.
Creative cuisine with a global flair is prepared by San Diego's own Chef Jojo Ruiz, who creates elegant, fresh dishes with just a hint of Mediterranean flair.
Find us on Facebook and Instagram!