Discover the Best Seafood in Coronado Island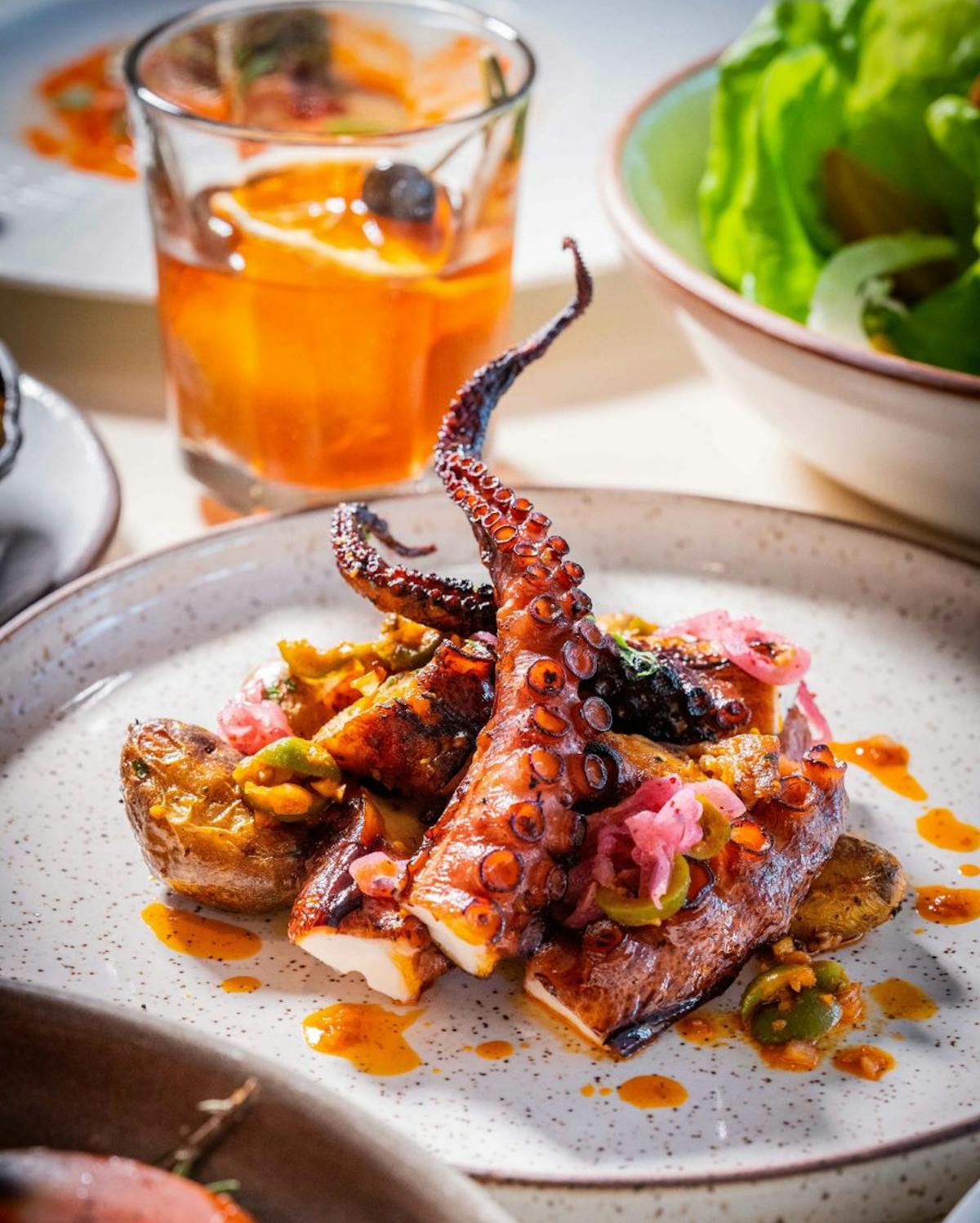 Navigating the culinary seascape of a Coronado seafood restaurant can be both a delight and a challenge. The majestic Coronado Island boasts some of the finest seafood offerings in California. Whether it's the freshness of the catch or the skill of the chef, when you dine at a Seafood Coronado spot, you're in for a treat. Our journey into the heart of Coronado's seafood culture takes us to some of the top picks where the ocean's bounty takes center stage. Let's delve into the essence of the Coronado Island Restaurant culture, highlighted by mouthwatering seafood dishes from our menu.
A Taste of the Ocean's Bounty:
Coronado Island's culinary scene celebrates the ocean's bountiful offerings, and it's evident in the menu of our restaurant. We've curated a selection of delectable dishes that showcase the very best of the sea. Each bite is a journey through the flavors of the Pacific, and the experience is nothing short of extraordinary.
Tuna Tartare
Our Tuna Tartare is a work of art, a delicate dance of flavors and textures. Fresh tuna is combined with zesty citrus, crisp cucumber, creamy avocado, pine nuts, and the freshness of mint and cilantro. Served with pita chips, it's a refreshing and tangy starter that sets the stage for a seafood feast.
Charcoal Grilled Octopus
For those who appreciate the smoky, tender allure of perfectly grilled octopus, our Charcoal Grilled Octopus is a must-try. Accompanied by marble potatoes, red onions, sumac, olives, and a vibrant red chimichurri, it's a dish that captures the essence of coastal dining.
Crispy Calamari
Indulge in the irresistible crunch of our Crispy Calamari, served with a lemon chili aioli, pine nuts, lemon, capers, and parsley. This dish is a celebration of the ocean's bounty, with a touch of Mediterranean influence that elevates it to a new level of gastronomic delight.
Local Halibut Ceviche
Featuring local halibut, our ceviche is a burst of flavors and textures. Cucumber, avocado, limon, coconut, agave pickled serrano, and spring onion come together to create a dish that's both refreshing and satisfying. It's a testament to the freshness and quality of the seafood available on Coronado Island.
Baja Kampachi
Our Baja Kampachi, with lime, cilantro, mint, dukkah, dried cherries, and schug, is a true symphony of flavors. The unique combination of ingredients highlights the creativity of our chefs and their dedication to providing a memorable seafood experience.
King Salmon
The Fennel-cured King Salmon is a delight for the palate. Served with cucumber, radish, pickled serranos, tomato-cucumber water, and crushed corn nuts, it's a dish that balances bold and subtle flavors in perfect harmony.
Big Eye Tuna
Our Big Eye Tuna showcases Kalamata olive aioli, crispy fennel, and onions, topped with caper-preserved lemon salsa. It's a dish that combines Mediterranean and coastal influences, resulting in a flavor profile that's truly exceptional.
Smoked & Seared Market Tuna
For a luxurious seafood experience, our Smoked & Seared Market Tuna is a standout choice. With Marcona almonds, red flame grapes, golden raisins, and ajo blanco, it's a dish that exemplifies the culinary artistry that Coronado Island's seafood restaurants are known for.
Pan-Roasted Big Glory Bay Salmon
Our Pan-Roasted Big Glory Bay Salmon is a masterpiece, served with buttered asparagus and a caviar beurre blanc sauce. It's a dish that showcases the perfect balance of rich flavors and delicate textures, making it a truly indulgent treat.
Seafood "Romescada"
Last but not least, our Seafood "Romescada" is a celebration of the sea's treasures. Featuring Pacific halibut, Hokkaido scallops, Baja shrimp, and a romescada sauce, it's a dish that combines the best of the ocean's offerings in one unforgettable plate.
Coronado Island's seafood culture is a culinary journey like no other. The freshness of the catch, the skill of the chefs, and the essence of the island's restaurant culture all come together to create an extraordinary dining experience. From Tuna Tartare to Seafood "Romescada," each dish in our restaurant's menu is a testament to the island's rich seafood heritage. When you dine here, you're not just tasting seafood; you're savoring the essence of Coronado's culinary excellence. Come and explore the ocean's bounty at its finest at Serea Coastal Cuisine.