Don't Forget About Seaside Cocktails at Serea!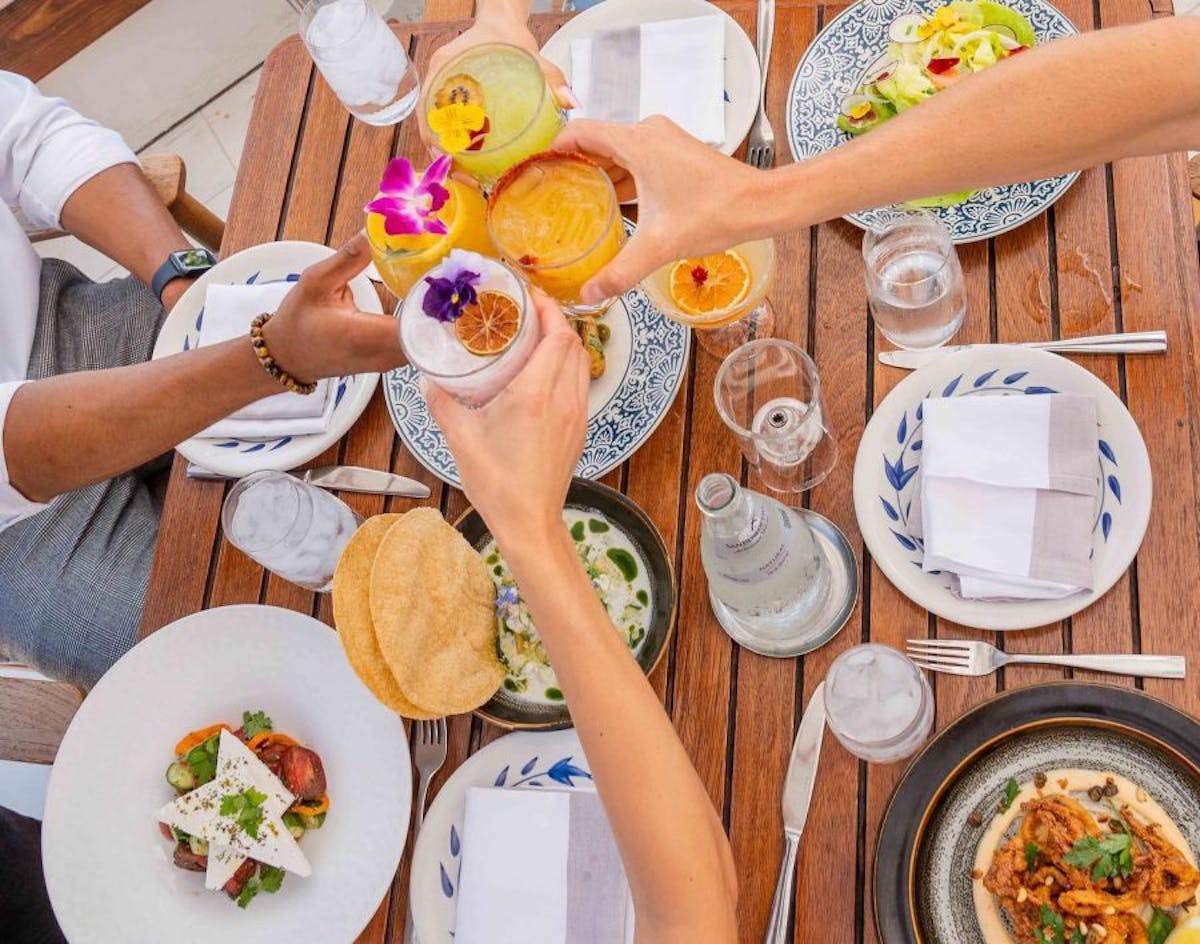 Guys, the year is coming to an end, and it's time to sit back, rest on your laurels, and think about the finer things in life. It's time for drinks, oysters from the shell, and that San Diego Breeze that Serea's outdoor seating is known for. It's intimate but open! Think about how much you accomplished this year, and shift to reward mode! It's time for cocktails with friends. Or a date in the San Diego Sun. What have you got to lose aside from a couple hours and some inhibition! You've earned it, and we not only serve the best San Diego Seafood, we make a mean drink.
We're the hosts with the most on Christmas and New Years, but let's not forget that Happy Hour is a year round celebration, just because!
So bring along some good company, and we'll do the rest. It's time to have a little fun before you have to rise and grind all over again.
WHAT YOU NEED TO KNOW
Where: Serea Coastal Cuisine, 1500 Orange Ave, Coronado, CA 92118
When: Saturday – Sunday 12PM – 5PM
Reservations?: Walk-ins are welcome, but when in doubt, a reservation is the best way to reserve a table.
What about the parking?: Self-parking will be available in our north parking garage, located off R.H. Dana Place. Valet service is not available at this time. Parking Rates
AND NOW, THE MOMENT WE'VE ALL BEEN WAITING FOR… THE COCKTAILS!
specialty cocktails
Del Sol – Jalapeno infused asamigos blanco, cointreau, mango, lime, chamoy +, tajin
Lei Low – plantation pineapple rum, solerno, orgeat, lime juice, guava foam
Orange you glad – grey goose l'orange, solerno, chamomile, lemon, blood orange bitters
Fair weather – Mint infused rabbit hole rye, rhubarb, lime, soda
What's up doc – Jaja Blanco, el silencio, blood orange, cranberry, cinnamon sugar
Marine Layer – El Silencio mezcal, cointreau, coconut, lime, blackberries
Windsor – Jaja blanco, midori, honeydew, kiwi, lime
La Rubia – Absolut citron, limoncello, cucumber, lime, tonic
Fuga Del – Beluga Platinum Vodka, Chambord, Hibiscus, Lemon, Dom Perignon. Served With A Bump Of Caviar
OTHER OPTIONS FOR THE LESS ADVENTUROUS
We're joking, we're joking! We know that elaborate cocktails aren't for everybody, and we have other options for days. Our beer list does not disappoint, especially if you're looking for a Belgian ale or IPA to go with your shellfish.
Moving onto the "usual suspects," we have a robust list of sparkling wine, white wine, red wine, dessert wines, and champagne by the glass bottle. If you're still not interested, we've got exactly what will put you in the right spirits. We only offer the highest quality spirits including vodka, gin, tequila and mezcal, rum, bourbon & whiskey, cognac, and scotch.
We welcome you to take a look at our full drink menu to see what's here waiting for you. Whether you plan to stop by for drinks after work, or sit down in good company for the best San Diego Seafood, you'll see that we've got everything you need to have a memorable night out whether we're your first stop or your last.
Distinctly San Diego-inspired dishes are perfectly paired with a well curated wine list, creative cocktails, and local drafts. Enjoy the best that the area has to offer at Serẽa!
Reading about it is one thing, but reserving a table, and tasting for yourself will take you to a whole other level.
ABOUT SẼREA
Serẽa is proud to bring an exquisite San Diego Seafood experience to you in a comfortable yet sophisticated setting.
Located just steps from the beach in the legendary Hotel del Coronado, the restaurant's key focus is the bounty of the sea. The menu focuses on sustainable seafood, with a coastal cuisine menu that spotlights the best of the region's oceans, farms and fields, ranging from the California Coast down to the Baja Peninsula.
Creative cuisine with a global flair is prepared by San Diego's own Chef Jojo Ruiz, who creates elegant, fresh dishes with just a hint of Mediterranean flair.
Find us on Facebook and Instagram!