Our Extensive Wine List at Serea Coastal Cuisine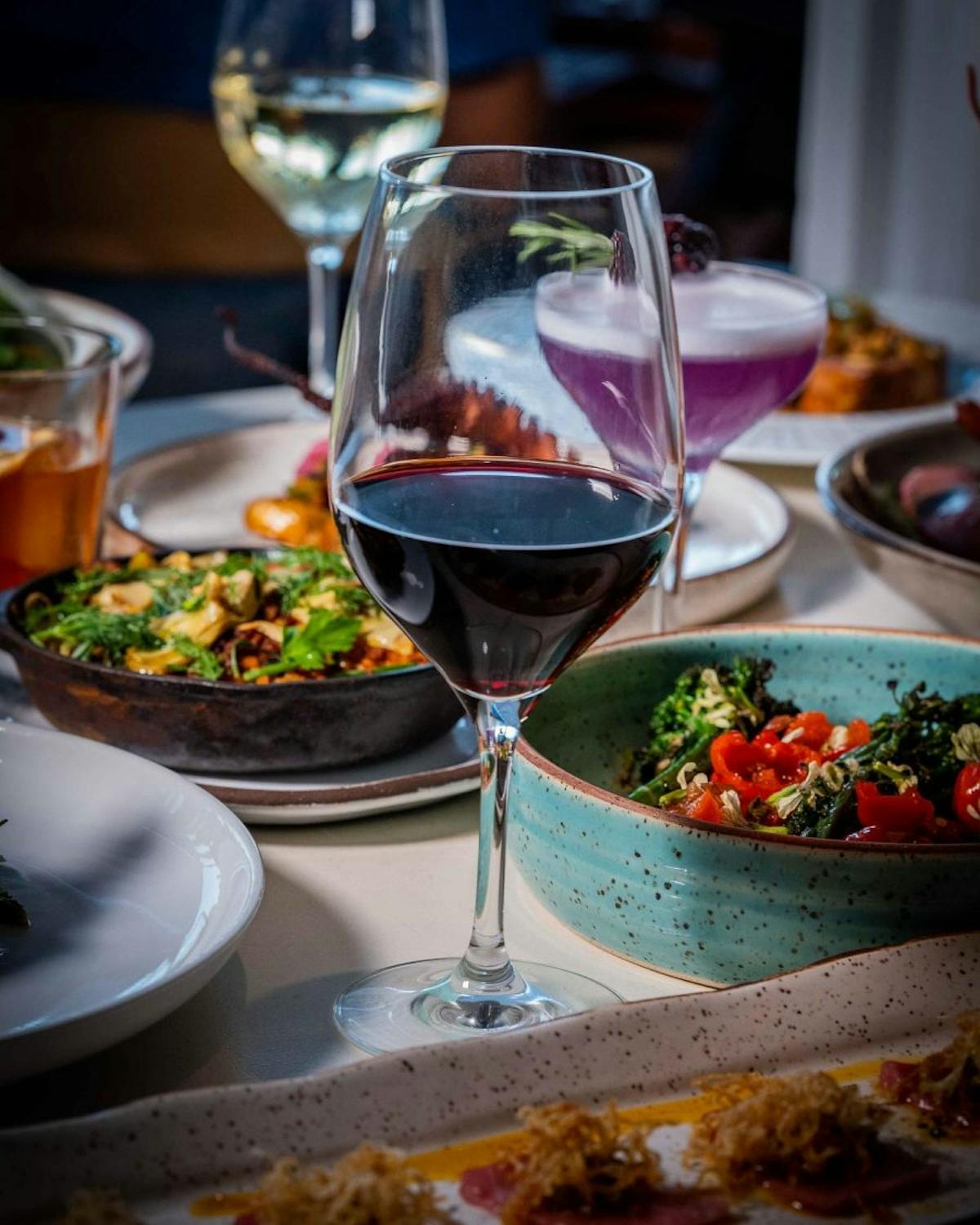 It's no mystery that dining is better with a little wining! Read that again, wining, not whining! Luckily, we have such an extensive wine and spirit list on our menu, that there's absolutely nothing to whine about! Whether you're into the deep reds, or the sparkling whites, we've got everything you need to pair with your cold or hot San Diego seafood platters, salads, starters, table-side fish, or sashimi! We are wine and dine professionals, and we'll stop at nothing to make your dinner so perfect that you'll want to tell all your friends about it!
THE WINES
Whether you're a Rosé type or more into Pinot Noir, we've got you covered. And if you want more than just a glass, then upgrade to a glass and a half! Or even better, if you're sharing with the table, just get a whole bottle! We've got all the major players: Justin, Kim Crawford, Patz & Hall, Sanford, Goldeneye, and Charles King! Seafood in San Diego is always on point with the right drink in hand!
NOW THAT'S THE SPIRIT!
If a neat spirit, or a mixed drink is more your speed, then don't worry! We've got a wide selection of top shelf Vodka, Gin, Tequila & Mezcal, Rum, Bourbon & Whiskey, Cognac, and scotch! And sometimes you just want something fancy, and we've got the craft cocktail program to tantalize your taste buds!
CRAFT COCKTAILS
Our craft cocktails are second to none, and are as refreshing as they are potent. With the right company, you'll want to order another round or two before calling it a night! Fresh catch San Diego seafood and seaside cocktails? Sounds like a perfect combination.
Del Sol – Jalapeño Infused asamigos Blanco, Cointreau, Mango, Lime, Chamoy +, Tajin
Lei Low – Plantation Pineapple Rum, Cointreau, Orgeat, Lime Juice, Guava Foam
Orange You Glad – Grey Goose L'orange, Cointreau, Lemon, Blood Orange Bitters
Fair Weather – Mint Infused Rabbit Hole Rye, Rhubarb, Lime, Soda
Marine Layer – El Silencio Mezcal, Cointreau, Coconut, Lime, Blackberries
What's up Doc – Tanqueray Ten, Carrot, Dill, Lemon
Windsor – Jaja Blanco, Midori, Honeydew, Kiwi, Lime
La Rubia – Absolut Citron, Limoncello, Cucumber, Lime, Tonic
Fugu Del – Beluga Platinum Vodka, Chambord, Hibiscus, Lemon, Dom Perignon. Served With A Bump Of Caviar
WHAT ARE YOU WAITING FOR?
If all of the above sounds like a good time, then you better grab a table, and soon! Reservations are not required, but they are encouraged. Hey, it's not our fault tables fill up fast. You can say it's the food, the coastal view, the drinks, or the excellent service. If you say that, we'll agree with you! If you're a San Diego resident looking for some great seafood, or just passing through, we're glad to serve you some of the best seafood you've ever tasted.
ABOUT SẼREA
Serẽa is proud to bring an exquisite San Diego Seafood experience in a comfortable yet sophisticated setting.
Located just steps from the beach in the legendary Hotel del Coronado, the restaurant's key focus is the bounty of the sea. The menu focuses on sustainable seafood, with a coastal cuisine menu that spotlights the best of the region's oceans, farms and fields, ranging from the California Coast down to the Baja Peninsula.
Creative cuisine with a global flair is prepared by San Diego's own Chef Jojo Ruiz, who creates elegant, fresh dishes with just a hint of Mediterranean flair.
Find us on Facebook, Instagram, and Twitter!