Ring in The New Year at Serea Coastal Cuisine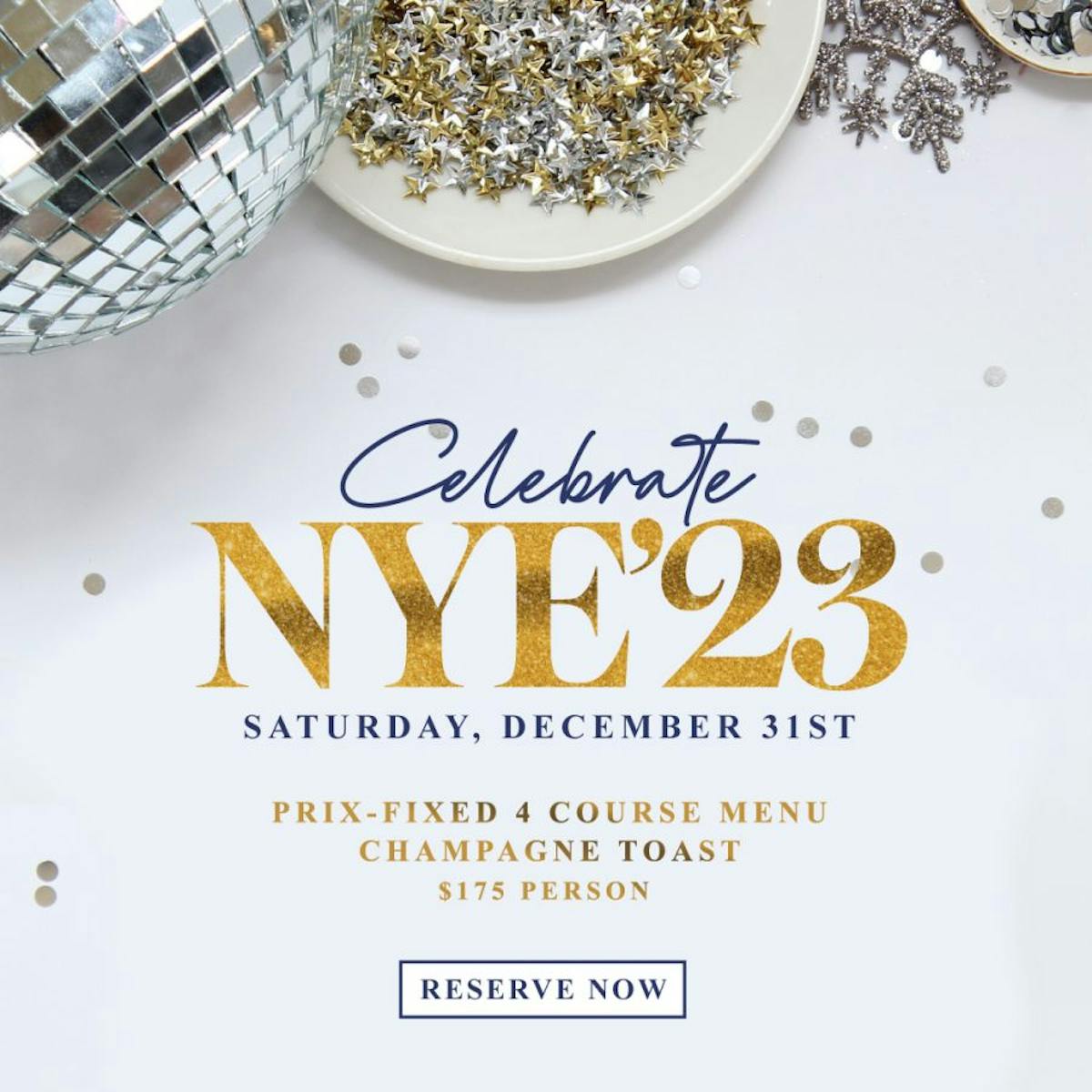 The holidays are winding down, and it's time to revel in the joy that is New Year's Eve. Every year has its ups and downs, and New Year's Eve is always the perfect time to reflect in good company, make resolutions, and most importantly have a meal to remember for years to come. We're ringing in the new year San Diego seafood Style with a Prix Fixe menu featuring, surf, turf, land, and dessert! What's there not to love about that?! Whether you're in for some classic San Diego Seafood, or looking for the best glazed pork chop on the West Coast, we've got you covered to make sure your evening is as magical as you deserve it to be.
WHAT YOU NEED TO KNOW
Where: 1500 Orange Ave, Coronado, CA, 92118
When: New Year's Eve, 12/31/2022
Menu?: Prix Fixe Menu, $175 Per Person
Reservations?: Reservations can be made right here
NEW YEAR'S EVE PRIX FIXE MENU | $175 PER PERSON
amuse
It wouldn't be a four course meal without an appetizer to set the mood. Start New Year's eve right with our Mushroom and Truffle Arancini. Ease into dinner with something simple, yet rich to get your palate ready for what's to come.
first course
Your first course will get you started by choosing from one of the three following options:
Surf
Kusshi Oyster – Moet granita, gold leaf
Turf
Lamb Tartare- Vadouvan yogurt, beets chips, lavash
Land
Lobster Mushroom Bisque – Almond creme fraiche, crispy mushrooms
second course
Your second course will get you started by choosing from one of the three following options:
Surf
Scallop – lemon, calabrian chili butter
Turf
Bone Marrow – braised oxtail, ouzo apple, pepperoncini, grilled bread
Land
Risotto – Wild mushroom, truffle, chive
main course
Your main course will get you started by choosing from one of the three following options:
Surf
Wind Isle Steelhead Trout – Caviar sauce, chervil
Turf
Glazed Pork Chop – Chipotle brussels, pear-parsnip puree
Land
Wood Fired Cauliflower Steak – Cashew pepper puree, fingerlings potatoes, pearl onion
dessert
We hope you'll save room for this one because we end the evening with something light and sweet, like a champagne toast for your taste-buds.
Vegan tropical Tiramisu – Coconut, mango, orange, passion fruit.
IT'S NOT NEW YEAR'S EVE WITHOUT CHAMPAGNE!
Don't forget to leave 2022 behind, and welcome 2023 with open arms with a Champagne toast with only the best company and the best coastal cuisine you've ever had.
ABOUT SẼREA
Serẽa is proud to bring an exquisite dining experience to San Diego seafood in a comfortable yet sophisticated setting.
Located just steps from the beach in the legendary Hotel del Coronado, the restaurant's key focus is the bounty of the sea. The menu focuses on sustainable, locally sourced, San Diego seafood, with a coastal cuisine menu that spotlights the best of the region's oceans, farms and fields, ranging from the California Coast down to the Baja Peninsula.
Creative cuisine with a global flair is prepared by San Diego's own Chef Jojo Ruiz, who creates elegant, fresh dishes with just a hint of Mediterranean flair.
Find us on Facebook and Instagram!