Savoring Brunch: The Ultimate Coronado Island Brunch Guide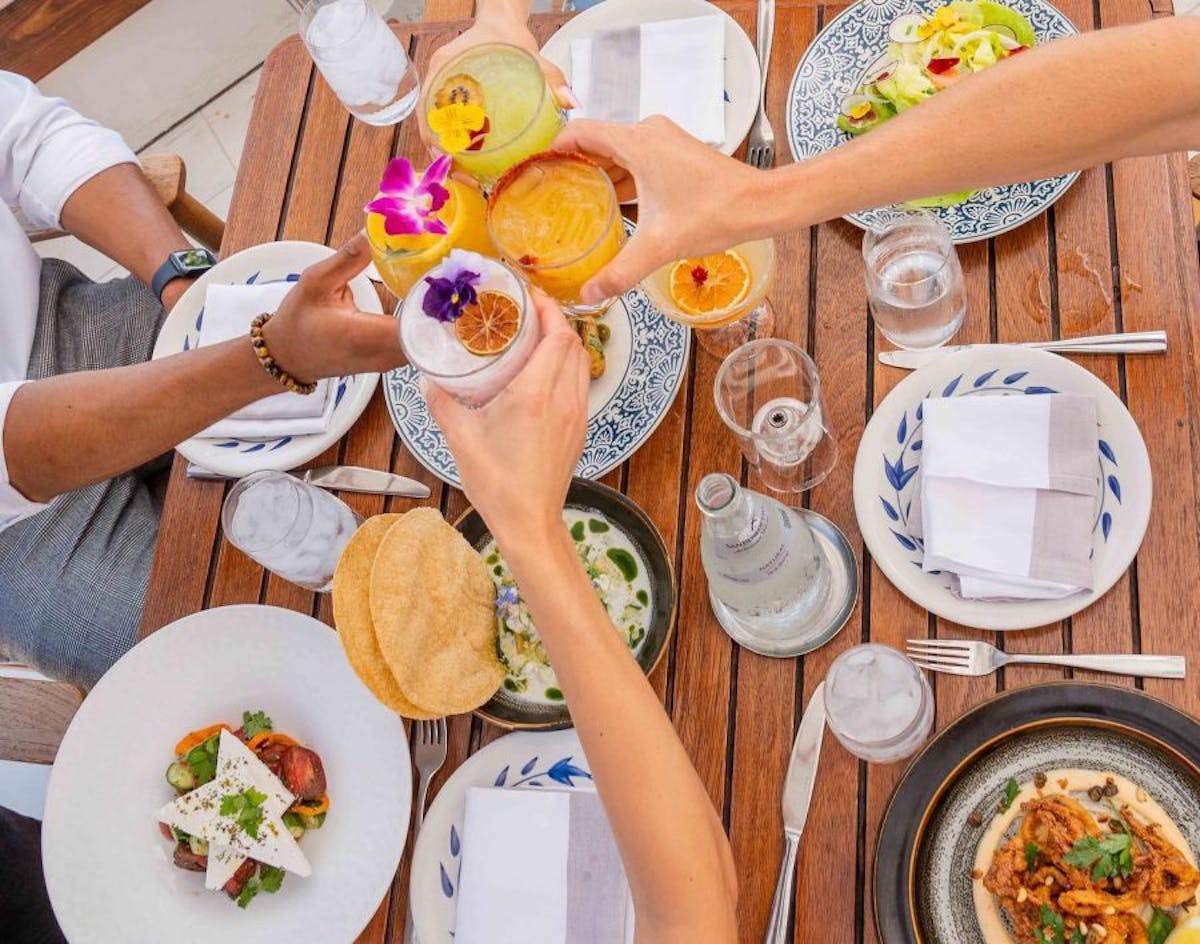 Brunch, that delightful blend of breakfast and lunch, has a special place at Serea Coastal Cuisine. In search of the Best Brunch Serea Coastal Cuisine offers? Look no further. The restaurant has quickly emerged as a brunch hotspot, catering to young professionals and culinary enthusiasts alike. From the classics like Eggs Benedict and mimosas to innovative dishes that redefine morning cuisine, a Serea Coastal Cuisine Brunch isn't just a meal—it's an experience. Amidst the backdrop of serene beaches and a vibrant community, brunch at Serea Coastal Cuisine is a delightful rendezvous you wouldn't want to miss.
A Feast of Flavors
Serea Coastal Cuisine's brunch menu is a celebration of flavors and ingredients that make it a must-visit spot for brunch enthusiasts. From salads to appetizers, and a wide array of brunch options, the restaurant offers a delectable array of choices.
Fresh and Flavorful Salads
Start your brunch journey with our vibrant salads. The Greek Salad is a delightful combination of tomato, peppers, cucumber, red onion, feta, and Mediterranean olives. If you prefer, you can add shrimp, chicken, or steak for an extra burst of flavor. Our Spring Chopped Salad features seasonal greens, artichokes, sundried tomatoes, anchovy, olives, kefalotyri cheese, and a pomegranate dressing.
Fresh and Fruit
Our Seasonal Fruit Salad combines labne with seasonal market fruits and wild honey to create a refreshing and gluten-free option that's perfect for a light start to your brunch.
Irresistible Appetizers
The Serea Mezze is a fantastic way to begin your culinary journey, featuring marinated olives, Marcona almonds, hummus tahini, salsa macha, whipped farmer's cheese, and grilled pita. If you're looking for something with a kick, try the Garlic Harissa Chicken Kabob or the Crispy Saganaki. Avocado Toast, Cheese & Spinach Spanakotiropita, and Tuna Tartare are also on the menu to satisfy a variety of tastes.
Brunch Classics
Serea Coastal Cuisine offers a range of classic brunch options to cater to traditional tastes. Indulge in the Loaded Smoked Salmon Bagel, Challah French Toast, California Breakfast Burrito, Eggs Benedict, Lobster Roll, Crab Cakes & Caviar Benedict, Croque Madame, Shakshuka, Biscuits & Mushroom Gravy, Shrimp & Smoked Polenta, and Steak and Eggs.
Luxurious Caviar Service
For those seeking an opulent brunch experience, the Caviar Service is a standout choice. Enjoy Sturgeon caviar served with blinis, egg, onions, and creme fraiche.
Fresh Crudo Delights
Serea Coastal Cuisine's Crudo selection includes Baja Kampachi, Big Eye Tuna, and King Salmon, each offering a unique blend of flavors and textures that capture the essence of the sea.
Shellfish Platter
Indulge in a Shellfish Platter with a mix of east, west & Baja oysters, Mexican blue shrimp, Maine lobster, and seasonal crab, available in various sizes to suit your preference.
Whole Fish
Serea Coastal Cuisine offers freshly caught whole fish sourced locally and responsibly, grilled or flash-fried, and deboned tableside for a memorable dining experience.
Sides to Complement
Complete your brunch with our delectable sides, such as Greek Fries, Farmers Market Vegetables, and Double Cut Bacon.
Serea Coastal Cuisine's brunch is an exploration of flavors, a celebration of fresh ingredients, and a delightful culinary experience that will leave you craving for more. Whether you prefer classic brunch dishes or innovative options, the restaurant's menu offers something for everyone. Brunch here isn't just a meal; it's a journey into the heart of Coronado's vibrant culinary scene. Come and savor the ultimate brunch experience at Serea Coastal Cuisine.