The Best San Diego Seafood Is Caught Smart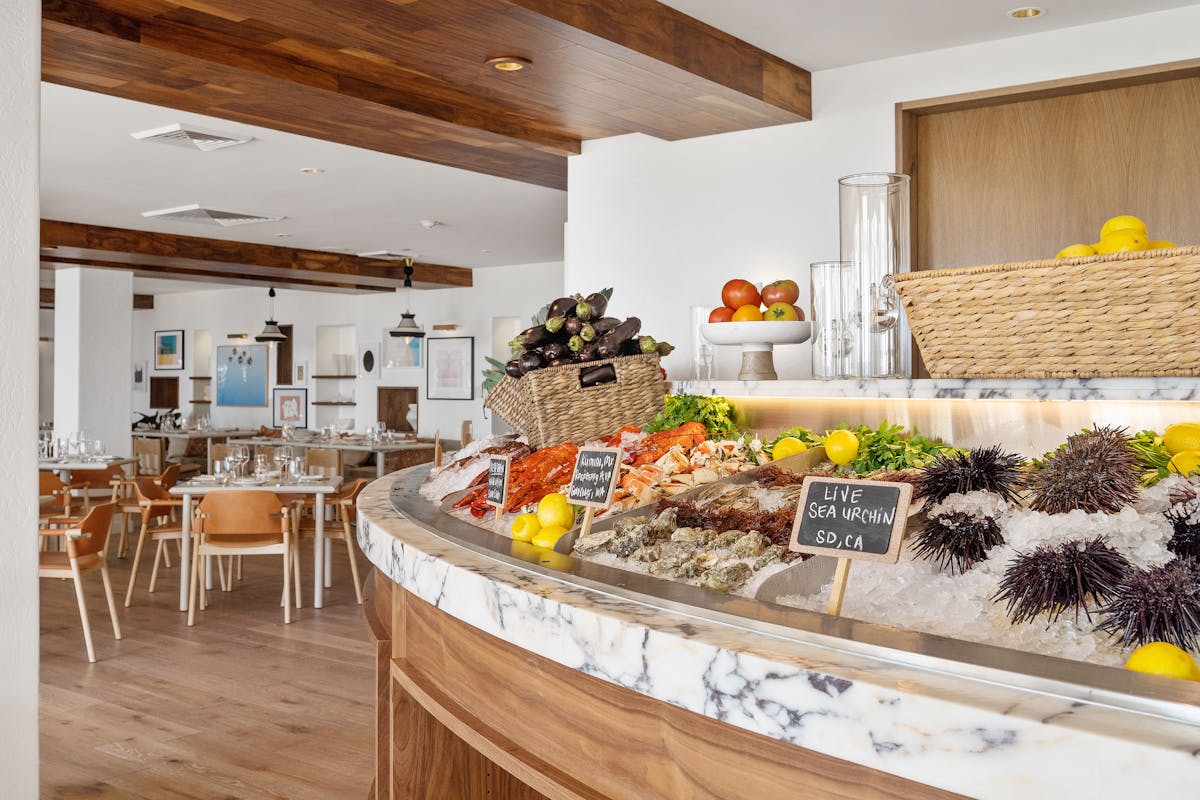 You may have heard us talking about how we're a James Beard Certified Smart Catch Leader, but you may also be wondering what that means. In short, being a Smart Catch Leader means a dedication and commitment to sustainable practices. Being a premier San Diego Seafood restaurant comes with a responsibility to make sure we are catching our food responsibly, and only offering the finest sustainable ingredients.
SMART CATCH DEFINED
The James Beard Foundation describes smart catch as:
"Smart Catch is an educational program created by chefs for chefs with the purpose of increasing the sustainability of the seafood offered on menus. Chefs are uniquely positioned to create positive change in seafood supply chains and influence consumer behavior. While Smart Catch recognizes the best performers, the program emphasizes the importance of improvement in both the culinary space and in seafood supply chains. By connecting producers to chefs, Smart Catch aims to create positive change on the water and for all the people connected to it.
Through Smart Catch, chefs have a chance to use their influence to lead industry efforts to maintain healthy, sustainable food sources today and for future generations. They will be able to expand not only our palates, but also our views."
Fun fact! The only San Diego Seafood Restaurants to be awarded this recognition are Serea Coastal Cuisine and Lionfish Coastal Cuisine!
To find out more about The Jame Beard Foundation, or to donate to their cause, pay their site a visit!
We guess it's safe to say that we're doing something right! We only want to deliver the finest quality with the freshest, sustainable ingredients to give you a dining experience that you'll never forget. Whether you're looking for oysters on the shell, or fresh caught tableside whole fish, we've got you covered with the freshest and safest sea to table experience you've ever had.
NOW TO TASTE THE DIFFERENCE!
Where: 1500 Orange Ave Coronado, CA, 92118
When: Dinner: Sunday-Thursday 5-9 pm, Friday & Saturday 5-10 pm
Reservations: Not required, but definitely encouraged as tables fill up fast!
LOOKING TO BOOK A PRIVATE EVENT?
Whether you're planning an intimate anniversary dinner, a wedding rehearsal dinner, or a big blowout birthday party, Serẽa can help you plan the perfect event.
Our friendly and accommodating team can help tailor your event to suit your precise needs, offering menu customization, decor, and any other touches necessary or desired.
Serẽa is available for buyouts of all sizes; we welcome you to contact us to inquire about your party to see how we can be of assistance.
Contact us at groupsales@sereasandiego.com
ABOUT SẼREA
Serẽa is proud to bring an exquisite sea-to-table dining experience to San Diego in a comfortable yet sophisticated setting.
Located just steps from the beach in the legendary Hotel del Coronado, the restaurant's key focus is the bounty of the sea. The menu focuses on sustainable seafood, with a coastal cuisine menu that spotlights the best of the region's oceans, farms and fields, ranging from the California Coast down to the Baja Peninsula.
Creative cuisine with a global flair is prepared by San Diego's own Chef Jojo Ruiz, who creates elegant, fresh dishes with just a hint of Mediterranean flair.
Find us on Facebook and Instagram!