We're Overdue for A Drink Refresher!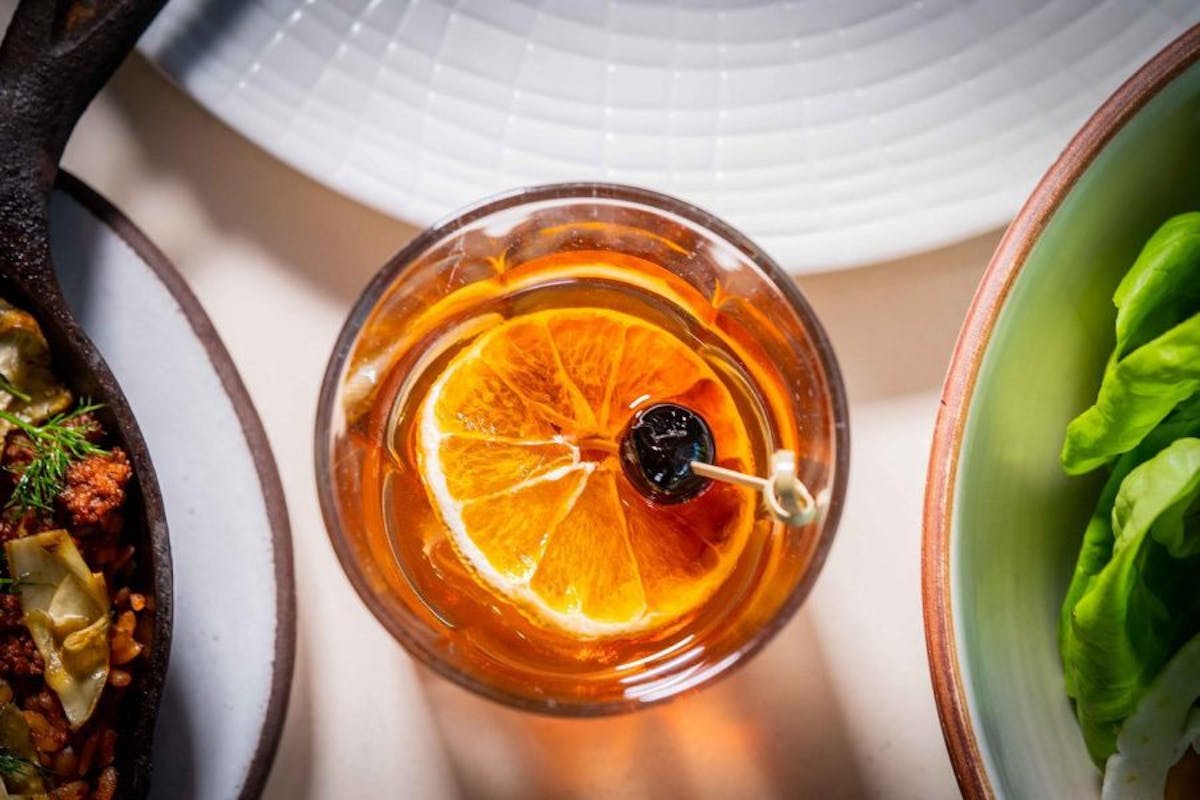 Message to all foodies! We know how hard it could be to keep track of all the great bites and libations that are in the San Diego and Coronado area, so we're going to give you the best drink refresher we could come up with. When in doubt, just keep this post in your back pocket, because our craft cocktail program, and our seasonal drinks are second to none! After all, you can never go wrong with top notch San Diego Seafood, dessert, and craft cocktails to wash it all down.
Let's just go through all the scenarios in which you can enjoy a seaside drink at Serea Coastal Cuisine: Date Night? Check. Dinner with friends? Check. Need to get the in-laws out of your house? Check. Casual meeting with colleagues and associates? Check mate!
So if you're looking to toss back a couple drinks with a seaside view and good company, then Serea is not only the best San Diego Seafood restaurant, but we also have an exceptional variety of drinks to choose from.
LET'S START WITH THE SPECIALTY COCKTAILS
Our craft cocktails are second to none, and are as refreshing as they are potent. With the right company, you'll want to order another round or two before calling it a night!
Del Sol – Jalapeño Infused asamigos Blanco, Cointreau, Mango, Lime, Chamoy +, Tajin
Lei Low – Plantation Pineapple Rum, Cointreau, Orgeat, Lime Juice, Guava Foam
Orange You Glad – Grey Goose L'orange, Cointreau, Lemon, Blood Orange Bitters
Fair Weather – Mint Infused Rabbit Hole Rye, Rhubarb, Lime, Soda
Marine Layer – El Silencio Mezcal, Cointreau, Coconut, Lime, Blackberries
What's up Doc – Tanqueray Ten, Carrot, Dill, Lemon
Windsor – Jaja Blanco, Midori, Honeydew, Kiwi, Lime
La Rubia – Absolut Citron, Limoncello, Cucumber, Lime, Tonic
Fugu Del – Beluga Platinum Vodka, Chambord, Hibiscus, Lemon, Dom Perignon. Served With A Bump Of Caviar
NON ALCOHOLIC
If you want all the flavor, but none of the buzz, then you're in for a treat
Kiwi Mojito – Mint, Kiwi, Honeydew, Lime, Soda
Hibiscus Mai Tai – Pineapple, Orange, Hibiscus, Lime
Sometimes a beer is all you need
It's always smart to have a few reliable beers on the menu. Be sure to check with our server because you never know what's going to be on tap!
Amstel Light
Modelo, Especial, Mexico, 4.4% ABV
Pacifico, Mexico
Birra Moretti, Italy
Stone Delicious IPA, San Diego, 6.9% ABV
Stella Artois, Belgium, 4.9% ABV
PLENTY MORE WHERE THAT CAME FROM
Be sure to check out our full menu for Sparkling Wine, White Wine, Red Wine, Dessert Wines, Champagne, Spirits and more! If all of the above doesn't sound good, talk to our bartenders and they have the tools and skill to whip up whatever concoction you desire! Dinner and drinks has never been easier!
ABOUT SẼREA
Serẽa is proud to bring an exquisite San Diego Seafood Restaurant experience to a comfortable yet sophisticated setting.
Located just steps from the beach in the legendary Hotel del Coronado, the restaurant's key focus is the bounty of the sea. The menu focuses on sustainable San Diego seafood, with a coastal cuisine menu that spotlights the best of the region's oceans, farms and fields, ranging from the California Coast down to the Baja Peninsula.
Creative cuisine with a global flair is prepared by San Diego's own Chef Jojo Ruiz, who creates elegant, fresh dishes with just a hint of Mediterranean flair.
Find us on Facebook and Instagram!